.
.
.
.
.
.
---
UNIT ONE: OUTPUTS OF THE SYSTEM
Day Two: Chapter one
"Politics"- struggle for power [Hans J. Morgenthow]
*ubiquitous (found everywhere)
--who gets/who does not get
--International arena in which struggle goes on.
--don't want to take the law into our own hands.

no caption

| | |
| --- | --- |
| magnets | molecules |
| | |
What is true in physics may not be in sociology.(ie opposites attract v. likes attract).
"Where the balloon is being pushed to... may pop out, down the road a few years. But eventually it will pop out!"
Within the individual: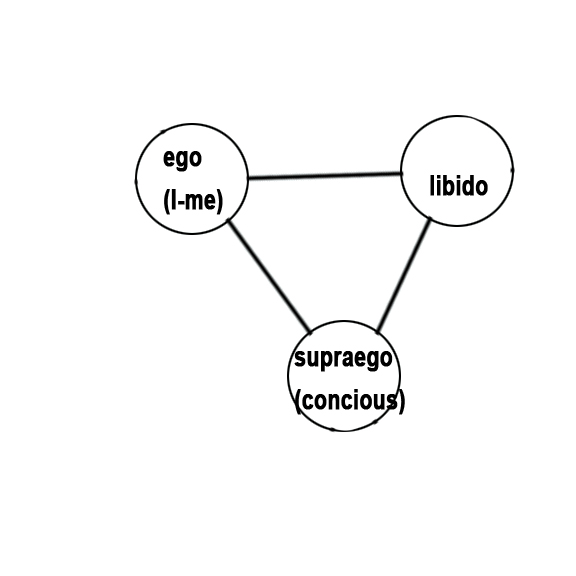 "libidinously"

Hydraulic mode of the personality.

"multiplication of force" --Pascal

Note: success is measured in materialistic posessions

Theravadan Buddhists

Struggle can continue externally to the individual
no caption
Family
↓
Kin
↓
Community
↓
City
↓
State
↓
Nation
↓
Multinational
↓
Planetary
↓
Interplanetary
↓
Galactic
↓
Intergalactic
↓
Star Trek
↓
∞
↓
Ideology

Alcohol

need to draw limits (parameters) and be more specific
struggle for power.
to decide who gets what resources/rewards

If the resources are unlimited size --no struggle
but if finite size -- Govt onersees the struggle as to who gets what.

how much and how is it done? Harold Laswell (1950s):
"...to decide who gets what, how much and how"

(Implied:who does not get and who pays):
--to control behavior
--condition
punishment --
manipulate
modify
regulate
Reward versus punishment | to govern
Benefit/burden |
Positive reinforcement versus negative reinforcement|

govt language: government is our business...and business is good!

behavior modification
conditioning
stimulating
manipulate - regulate - control
supress
govern

you will obey

characteristic --

"politics" increases as resources become scarce

--why dont I give a damn?
--why don't I care?
--why don't I participate? (example:voting)
maybe there is an interest being served by my complacency

voter apathy 3 June 1980
99M eligible voters in Texas
7.6 M -- Democrats
4.4 M -- Republicans
3.0 M -- Other

84 M -- non-participating

obtacles to effective political participation

--psychological factors
ex. "cynicism" -- dis-illusion-ment with government

cognitive dissonance ----> ambivalence --attracted and repelled at the same time about the same thing
(to know/think) (disagreement) -- don't care one way or the other

-----> acquiescence
lack of political militants
remain quiet
(passive/submissive)
attack the message
attack the messenger
genuinely change yourself (then you can govern their behavior)
electorate
disillusionment of government ---> attendant feelings of helplessness.
distrust of govt ----> attendant feelings of lack of influence
masses
feelings of no power or importance(marginality -- expendable
feeling personally isolated from the system ("isolation")
feeling that society is lacking direction or meaning ("anomie") --law
Questions
---
index | next| previous
.
.
.
.
.
.
---